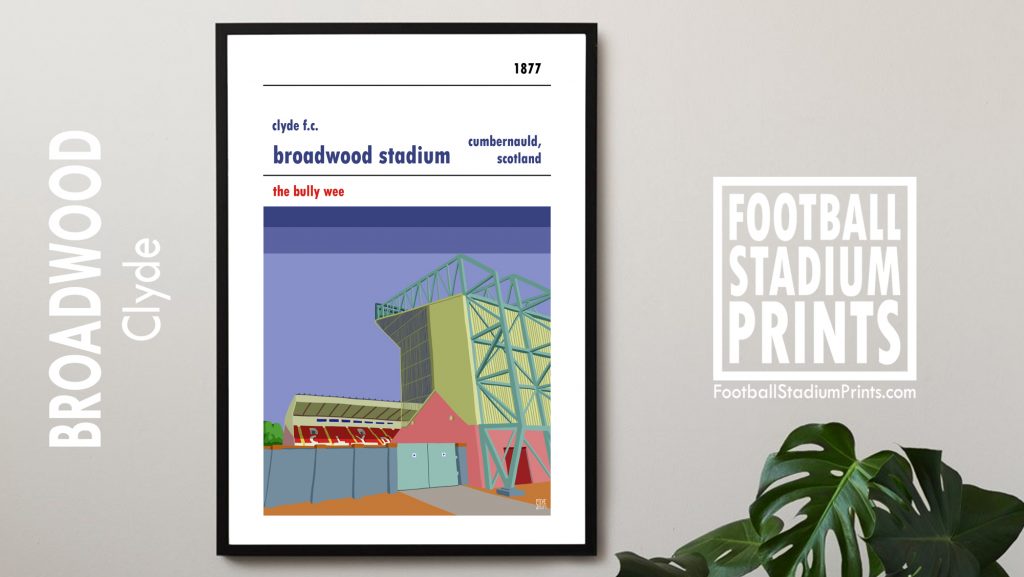 Broadwood Stadium – Clyde FC
Football Stadium Prints latest addition
24 Stadiums completed so far. 18 to go.
You can help out by letting me know what you like most about your home stadium.
You can let me know on Twitter.
What makes Easter Road special to Hibs supporters?
Let me know over on Twitter or leave a comment below.