Rest of the World Series. FC Nordsjælland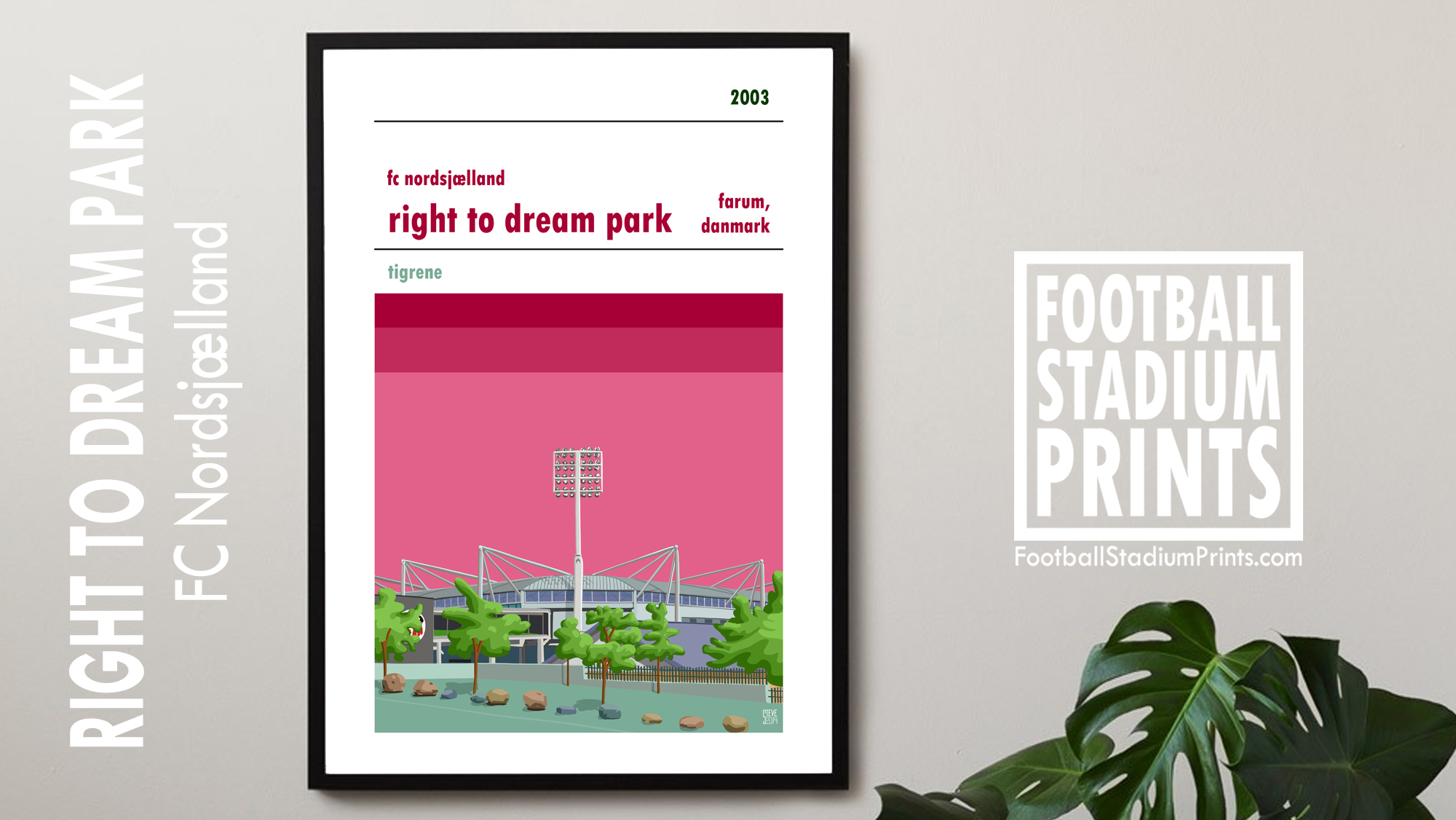 Right to Dream Park - FC Nordsjælland
I am absolutely loving these nightly twitter polls. After completing two Scottish clubs on Monday and Tuesday I decided to cast the net a bit further afield.
In the end, and after winning by only 2 votes, the net landed in Denmark. FC Nordsjælland to be precise and their Right to Dream Park.
With a name like that how could I not do a design. What I ended up with might be one of my favourite t-shirt designs ever.
Note: I have gone with the Danish spelling of Denmark, Danmark.
If you like what you see it would be absolutely amazing if you could share this with as many people as possible.
Thank you.
YouTube Channel - Football Stadium Prints
HOME: Scottish Football Stadium Prints
Scottish Football
Stadium Prints
Paperback edition is available NOW on Amazon.
Football Stadium Prints brings you the complete SPFL Scottish Football Stadium Print collection.
Featuring all 42 SPFL club grounds, and a total of 67 prints from around Scotland.
Features bonus Scottish content from Lowland, Highland, Junior and Women's Leagues.
All the latest news and features